Le site officiel de Pierre Moro

PIERRE MORO : Vidéos X Françaises amateurs de femmes mûres et matures
PIERRE MORO vous offre de visionner ces nouvelles vidéos x gratuites de femmes Matures et son porn tube de Françaises mures. Des films Porno Hard aux Scenes de cul de jeunes et vieilles cougars lesbiennes a la chatte nue et poilue, tout y passe.
Voir plusLes plus recherchés
PIERRE MORO vous présente les actrices Nymphomanes de ces vidéos hard gratuites :
Jeanne Delcourt mature française de 61 ans , Brigitte Berthet mature française de 56 ans , olga mature française de 64 ans , Lola Valentina mature française , Eva mature française de 60 ans
Notre Film du jour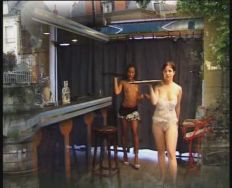 Incredible, Pierre Moro puts on stage real Amateurs who fuck with passion. Our two pretty waitresses are sacred sluts. The typical ass and well bounced of our Samia is orgy while his girlfriend pump tails to no longer in power! Real sluts without taboos !!!...
Regarder
Voir plusLes Films les mieux notés
In good old lustful bitch, Brigitte, wants to enjoy it as badly as possible. Her mouth, her big slim pussy, and her ass devastated by her brooms claim tongues, fingers and cocks. She invites her home whore girlfriend, as hot and slutty, plus five males two white and three Blacks in heat. Dirty gloomy, obscene, the room of Brigitte reasons echoes of unclean suctions, bodies dripping with sweat and ...

Sélectionnez

This beautiful French beautician played by Maria Doria is a real bitch with very big tits. Pierre Moro delivers us here an exceptional film. Jeanne Delcourt is also there, they will animate the aesthetic salon of their aunt. Customers will love. Sodomies, abundant Ejaculations, and French women in their role of petty bourgeois sluts. A real mention "very good" for Maria Doria and his pai...

Sélectionnez